Leon (the previous homeowner) came to our house this week, and helped me figure out our Pellet Stove. Now it is up and going, and it is like a little peace of heaven, with it going! I stay toasty warm, and I LOVE that! It reminds me of sitting next to my Grandma and Grandpa's stove at their house, as well as at the cabin. Just Warm, Cozy and Comfortable.
The boys love it too, they have been playing downstairs more (which is where there toys are), which is wonderful! I am not hauling toys back down the stairs to put way, so that is nice!
The other wonderful thing is :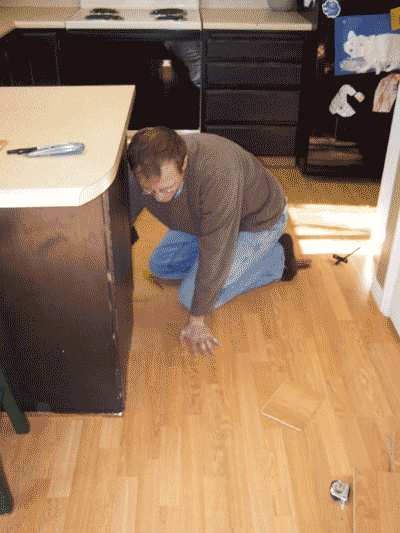 My handsome hubba FIXED THE FLOOR!! It looks SO good! It is so nice to have fixed, and our kitchen mostly back to normal. We are so blessed to have a home, as much as I complain about fixing things, we are so blessed.