When the stars align, and we didn't have anything planned for the day after Horseback riding lessons, we were grateful when Ikey and Belle were able to come and spend the day with us!
What a great day it was!
We did lots of fun things, including paper crafting:


and playing Wii
(I can't get the video to work of this, I'll keep trying and post it later)
and that night, we all went to celebrate Tucker earning his WOLF!


Toph was out of town, so I was grateful for my mom coming to help!

Tucker also was the spokesman for the flag ceremony.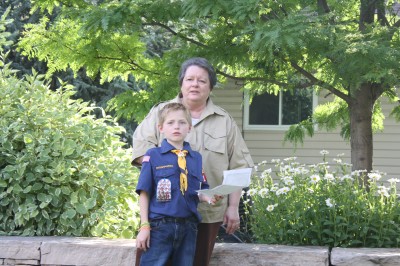 Sure proud of this boy! It was a lot of work to get his BEAR, but he happily and excitedly worked hard to get it! Congrats Tuck!


WE love you, and keep working hard, because we know you can do Hard things!